It's almost another new comic book day, which means new versions are hitting stores and digital platforms. Each week in The Weekly Pull, the Comic.com The team is highlighting the new releases that have us most excited about another week of comics. Whether these issues come from the most prominent publisher or a small press, brand new issues of ongoing series, original graphic novels or collected editions of older documents, whether they are capes and hoods or whatever, if that gets us excited about the comics this week, then we're going to tell you about it in The Weekly Pull.
This week, Spider-Man: Life Story gets a hardcover collection, the Power Rangers Universe grows and Swamp Thing changes to Green hell. Plus, learn about the future of the Marvel Universe in Timeless, a new Stray dogs series, and more.
Which comics are you most excited about this week? Let us know what new releases you can't wait to read in the comments, and feel free to leave your suggestions as well. Check back tomorrow for our weekly reviews and again next week for a new episode of The Weekly Pull.
Timeless # 1
Written by Jed MacKay
Illustrations by Mark Bagley, Greg Land, Kev Walker
Andrew Hennessey Inks, Jay Leisten
Colors by Marte Gracia
Letters from Ariana Maher
Posted by Marvel Comics
Marvel Comics ends 2021 by turning to 2022. In the tradition of past one-shots that laid the groundwork for various stories to come, Timeless will serve as a prologue to some of Marvel Comics' most important stories over the coming year. The hook with Timeless is that everything centers around Kang the Conqueror, a classic villain who could cause a lot of problems for many different characters. Here he is confronted with time itself as alternate calendars threaten to erase the one he carefully constructed. Jed McKay is writing the number, and it looks set to be the next big thing at Marvel. With a collection of great artists presented, Timeless both seem like a vital indicator for the next chapter in the Marvel Universe, and an enjoyable read on their own. – Jamie Lovett
Previous Next
Swamp Thing: Green Hell # 1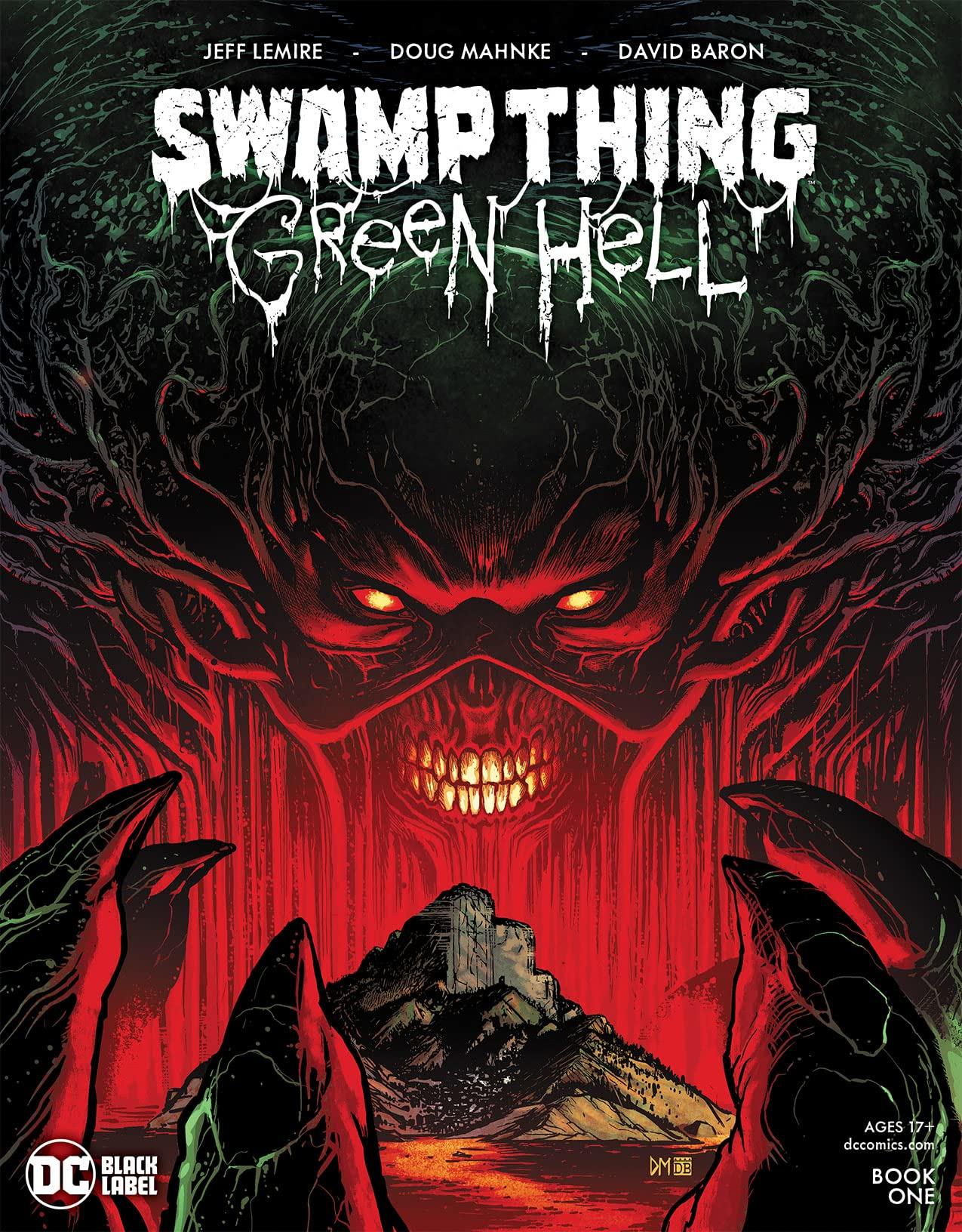 Written by Jeff Lemire
Illustration by Doug Mahnke
Colors by David Baron
Letters from Steve Wands
Posted by DC Comics
Like the ongoing series of Ram V The swamp thing has been made perfectly clear that there are few, if any, characters in the superhero comics better equipped to tackle the fears and horror of climate change than this classic monster. As this series unfolds today and offers a rare ray of hope, Swamp Thing: Green Hell # 1 takes the Black Label route and aims for something even darker. This new story takes place in the future, when hope for global salvation is essentially lost and the forces of life (i.e. green and red) have decided it is time to start from scratch. Writer Jeff Lemire and artist Doug Mahnke showed readers before they knew how to tell stories of terror in comics, and Lemire is no stranger to existential fear in his work. It seems like a perfect match for a really scary story. Is there anything to do with a doomsday-minded planet? Is Mankind Worth Saving While It Is So Far Away? It is not known if these questions have satisfactory answers, but the thought of how they will be considered in Swamp Thing: Green Hell got me ready to go up to my comic book store. – Chase Magnett
Previous Next
Stray dogs: dog days # 1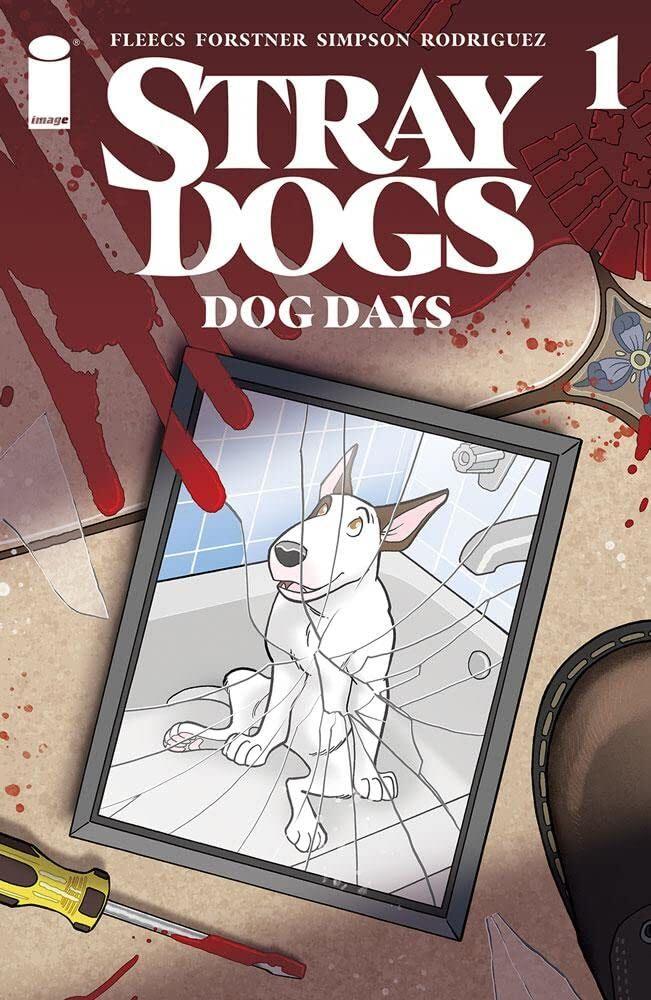 Written by Tony Fleecs
Art by Trish Forstner
Colors by Brad Simpson
Layouts by Tone Rodriguez with. Mike vasquez
Flatter by Lauren Perry
Posted by Image Comics
It's no secret that Stray dogs was one of my favorite comics of 2021, and luckily we're getting a bit more of this amazing series before the year is out. Tony Fleecs, Trish Forstner, Brad Simpson, Tone Rodriguez, Mike Vasquez and Lauren Perry have created a series of short stories spread over two issues called Stray dogs: dog days, which will give each of the protagonist puppies of the series a little time in the spotlight. Fans will learn more about Killer, Gucci, Aldo, Roxanne and more, seeing what happened to them and how they came together back home. Prepare for another round of heartache, as you'll take a few punches in the stomach before this problem is over. – Matthieu Aguilar
Previous Next
Spider-Man: Life Story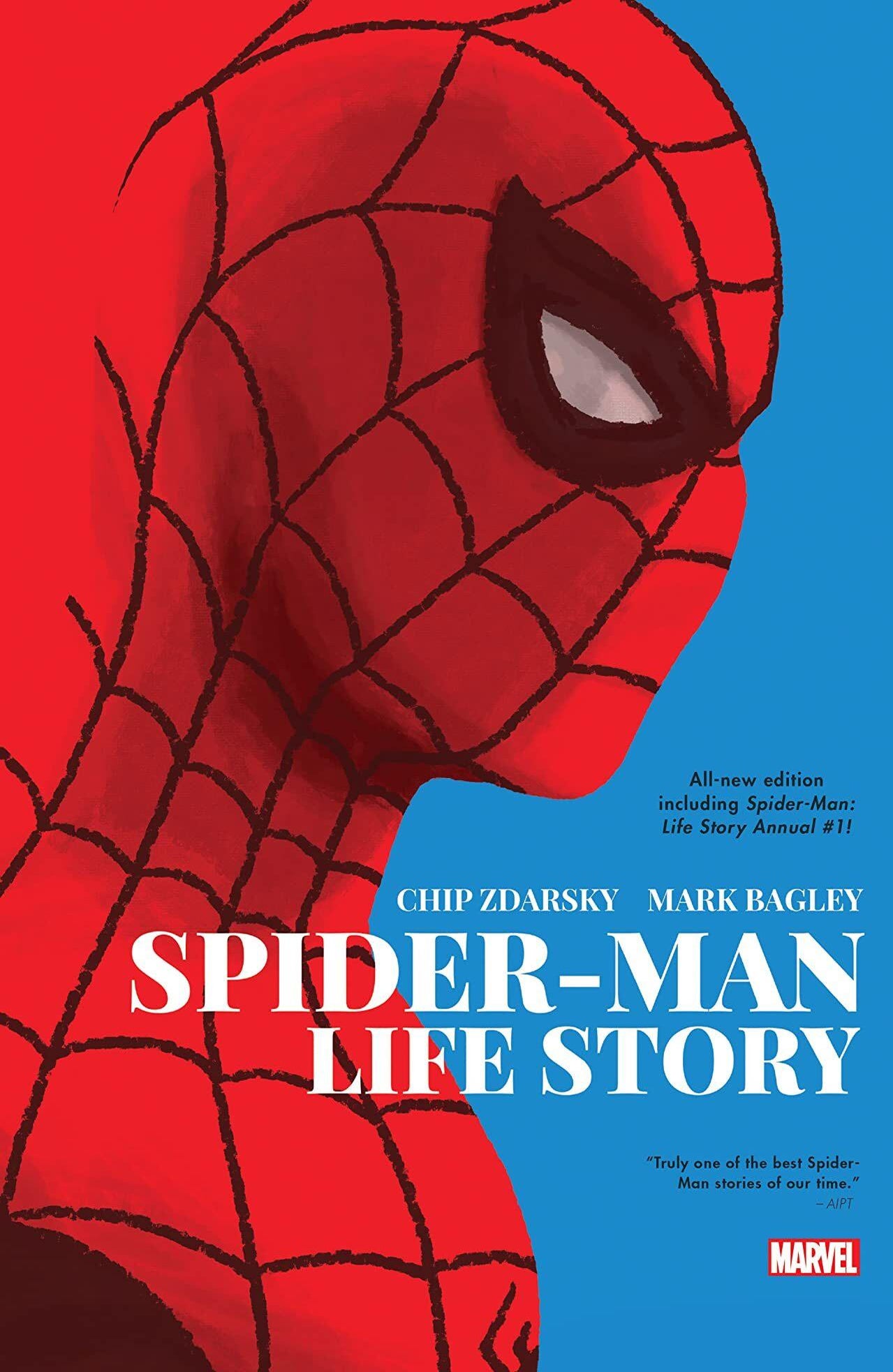 Written by Chip Zdarsky
Illustration by Mark Bagley
Posted by Marvel Comics
After going to the movies to check out Spider-Man: No Path Home, you might want to delve into the wide world of Spider-Man comics. This makes this week's release of Spider-Man: Life Story, which is now available in a hardcover collection, all the more appropriate. The collection of stories takes decades of the Spider-Man mythos and recontextualizes it beautifully, with a narrative that perfectly celebrates continuity while existing alongside it. Writer Chip Zdarsky and artist Mark Bagley are at the top of their game with this miniseries, and his approach to the Peter Parker story is perfectly approachable yet respectful. You owe it to yourself to add it to your collection. – Jenna Anderson
Previous Next
Robin # 9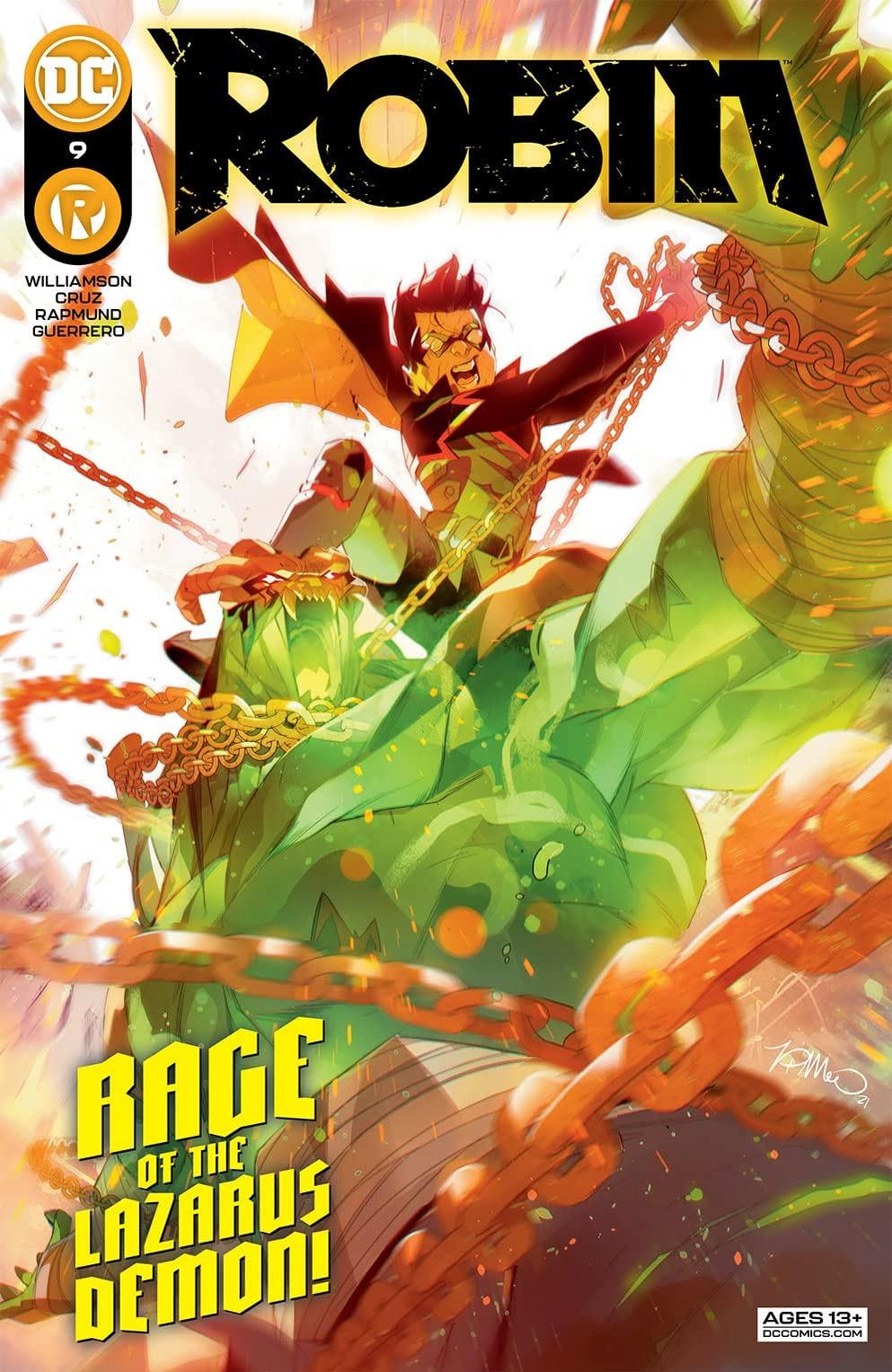 Written by Joshua Williamson
Illustrations by Roger Cruz and Norm Rapmund
Colors of Luis Guerrero
Letters from Troy Peteri
Posted by DC Comics
Even as a longtime Damian Wayne fan, Robin exceeded all my personal expectations for the series focused on the prodigal son of Bruce Wayne engaged in a murder tournament for immortality. Robin Number 9 is expected to deliver the brutal climax of this tournament as secrets are revealed and new, even deadlier threats emerge. The series did a magnificent job of not only defining Damian's character, providing sentimental edges to his tough form, but also to his supporting cast. New characters like Flatline and familiar faces like Connor Hawke have carved out their own space, in addition to offering readers a showcase of martial arts experts in DC Comics' roster. Demonstrating these deadly athletic abilities has been at the heart of the series from the start with consistently stunning action sequences from Gleb Melnikov, as well as a large roster of replacement artists. I know Robin # 9 is a comic you shouldn't miss because the first 8 issues all qualified, and they all adjusted to that. – Chase Magnett
Previous Next
Power Rangers Universe # 1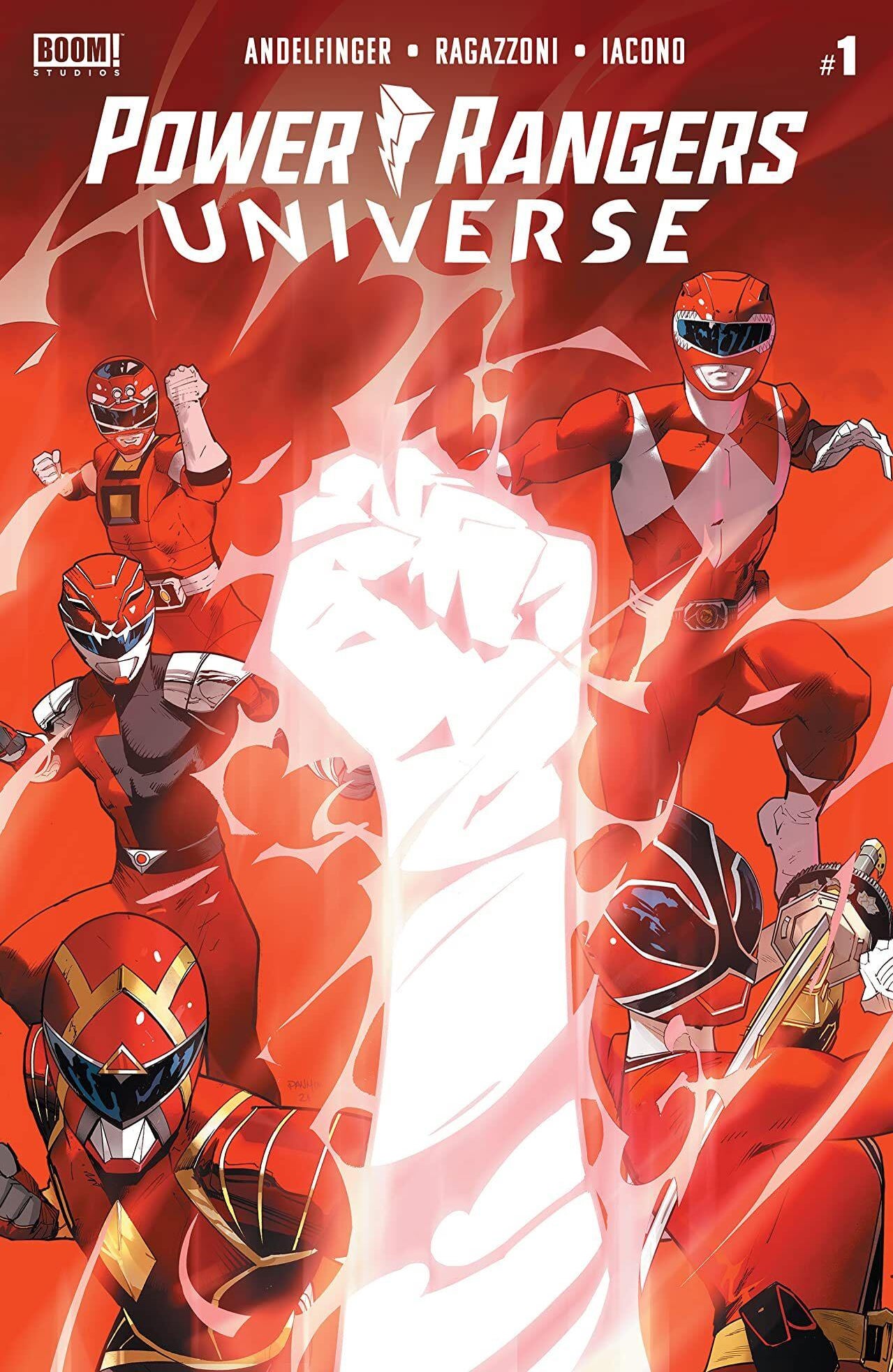 Written by Nicole Andelfinger
Art by Simone Ragazzoni
Colors by Mattia Iacono
Letters from Ed Dukeshire
Posted by BOUM! Workshops
Power Rangers Unlimited: Edge of Darkness shed new light on Power Rangers' most mysterious Ranger, and now a new Power Rangers Universe The miniseries seeks to open the lid wide on the Phantom Ranger and more. Nicole Andelfinger, Simone Ragazzoni, Matt Iacono, and Ed Dukeshire lead this new miniseries, which delves into the past and then moves through the timeline to reveal new layers to Power Ranger and Morphin Grid mythology. herself. , so if you're a longtime Ranger fan, you don't want to miss out on what to expect. – Matthieu Aguilar
Previous Next
Once and the future # 23
(Photo: Dan Mora, BOOM! Studios)

Written by Kieron Gillen
Dan Mora Art
Colors by Tamra Bonvillain
Letters from Ed Dukeshire
Posted by BOUM! Workshops
Once and future has always been a delight throughout his run as Kieron Gillen continues to weave a web of folklore and legends that come to life, giving Dan Mora plenty of great monsters and action to draw. In the latest issues, Once and futureThe reach of grew as the world of stories now threatened to consume the reality most people once inhabited. Once and future # 23 is an opportunity like any other to remind yourself that this is a wonderfully creative adventure series that you should already be reading. – Jamie Lovett
Previous Next
Human target # 3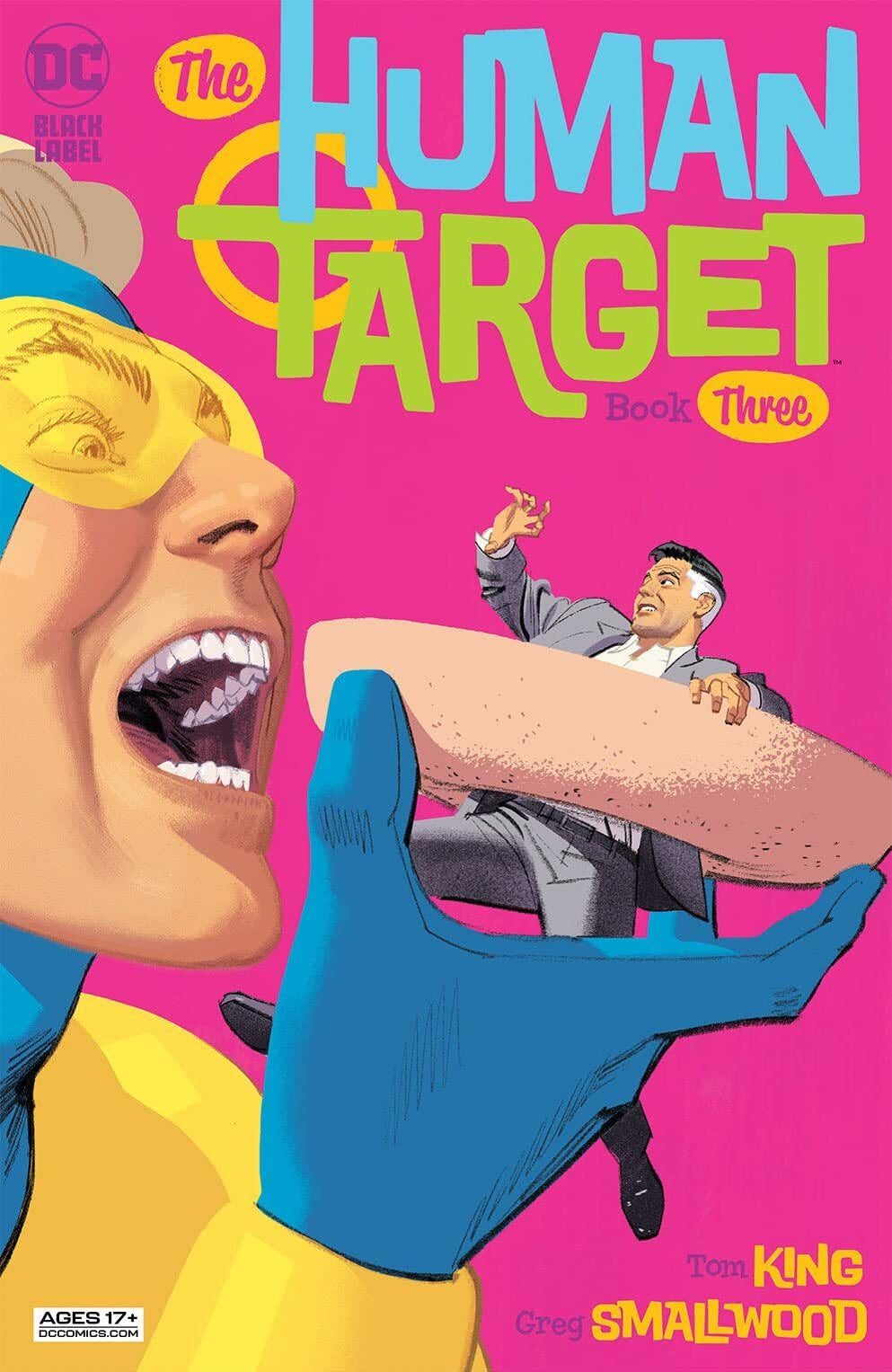 Written by Tom King
Illustration by Greg Smallwood
Clayton Cowles lettering
Posted by DC Comics
The sheer delight I felt when a new issue of Human target crosses my path is unmatched – and so far the series has exceeded my expectations every time. This issue sees Christopher Chance and Tora Olafsdotter's investigation put Guy Gardner and Booster Gold in its sights, sparking narrative complications and conversations that have to be seen to be believed. Tom King's storyline is perfect in every way, weaving a compelling murder mystery, thrilling romance, and a wonderful ode to the individual components of the Age of Justice League International. Greg Smallwood's art is an aesthetic masterpiece, with countless individual panels that are so stunning I would like to be enlarged to the size of a poster on my wall. Miss you if you are not caught up Human target again. – Jenna Anderson
previous