DETECTIVE NOVELS: The president's daughter, Bill Clinton and James Patterson, Century, $ 32.99
State of terror, Hillary Rodham Clinton and Louise Penny, Macmillan, $ 32.99
It begins aboard a Black Hawk helicopter somewhere off the coast of Libya as part of a clandestine Special Forces operation that will inevitably take the shape of a pear. Hers opens with an exhausted and disheveled Secretary of State who has just returned from a humiliating diplomatic failure in Seoul and already late for a State of the Union address. Both present vile terrorist threats emanating from the Middle East that will have dire repercussions on close friends, family and America. But there the similarity ends.
Except, of course, that one can't help but wonder how much of Hillary Rodham Clinton and Bill Clinton are in these fast-paced political thrillers, and how much of that has been tempered by the wisdom of their co- writers, the incredibly best-selling James Patterson and Canadian treasure Louise Penny, whose Inspector Gamache manages to make an appearance at the end of the day.
For Bill and James, it's the second round of the block (after The president has disappeared) in what often reads as a boy's own adventure. There's a lot of attention paid to the kinds of military tech and weaponry that are largely a waste of space for those who just don't care about such authenticity. When ex-President Michael Keating finally kicks in, it takes the best part of a half-page to describe his weapons and kit, which includes a "high-cut Level III ballistic helmet, complete with a device. ATN PVS14 night vision camera extended into the air ". It's quite a look.
Keating is a former Navy SEAL, as he himself tells us in the (always very brief) chapters recounted from his perspective. He is a war hero, wounded in Afghanistan, who opts for even more danger by entering politics. At the end of Part One, however, he was ignominiously defeated at the end of his first term by scheming Vice President Pamela Barnes, partly overthrown by the failure of his Libyan mission to assassinate terrorist Asim Al -Asheed.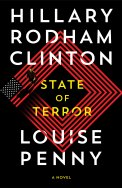 Two years later, Keating heals his wounds in his large lakeside house somewhere near the Canadian border. All men of action, of course.
His beloved wife, Samantha, has returned to college and archeology, it is her time, he tells us; and her 19-year-old daughter, Mel, is visiting with her college boyfriend, Tim, and going for a hike. That's when she is captured by the dastardly Al-Asheed and the action escalates again as Keating decides to save her himself (I can already see an aging Bruce Willis in the role of defeated hero). For Keating, it's very personal.
For Secretary of State Ellen Adams, it's more than personal. While his journalist son, capable daughter and best friend Betsy Jameson will all play key roles in the race to capture nukes trafficker Bashir Shah before he blows up other buses in capital cities, the real threat is much closer to home. Shah, it turns out, was released from prison in Pakistan, largely at the behest of former President Eric Dunn, who now resides in his pseudo Italianate palace in Florida.