As the market for children's graphic novels continues to grow and expand, publishers are bundling and bundling popular titles into gift sets that will make an impression this holiday season. Here's a look at some of those giant packages.
The Simpsons Treehouse of Horror Ominous Omnibus Vol. 1: Spooky Tales and Spookier Tentacles (Abrams) collects stories from the Bongo Comics series, with contributions from Sergio Aragones, Kyle Baker, Evan Dorkin and Stan Sakai, among others. The collection features individual stories, rather than full issues, grouped by themes such as "Technology Run Amok" and "Trick or Terror" and presented in an oversized format, with bright colors and glossy paper. 400-page hardcover includes an introduction by Bart Simpson himself and glow-in-the-dark case (ages 12 and up; $39.99)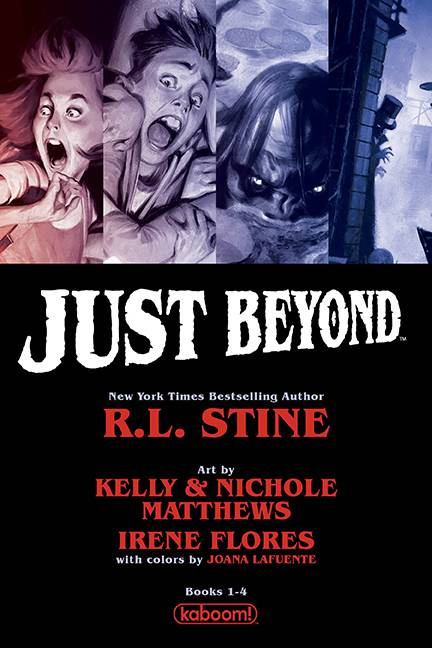 Just Beyond Gift Set (BOOM! Studios) is boxing four graphic novels from Goose bumps creator RL Stine: Just Beyond: The School of Fear, Just Beyond: Horror at Happy Landings, Just Beyond: Welcome to Beast Island, and Just beyond: Monstrosity. Each volume contains a stand-alone story about a group of children fighting real monsters. Stine knows how to wrap his stories with just enough humor that they aren't too intense. Disney+ based an eight-episode series on the comics. (9-11 years; $39.99)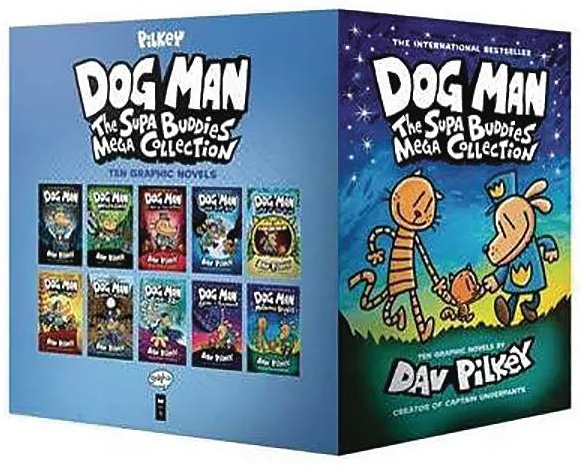 Dog Man: The Supa Buddies Mega Collection is boxing all ten volumes of Dav Pilkey's bumbling superhero series with a price tag of $129.99. In November, Graphix will launch the Cat Kid Comic Club Trio Collection, a boxed set of the first three volumes in the series, with an MSRP of $38.97. The latest Cat Kid book, Collaborations with the Cat Kid comic book club, is also slated for November and will have an MSRP of $12.99 for the paperback and $24.99 for the hardback. (7-9 years old)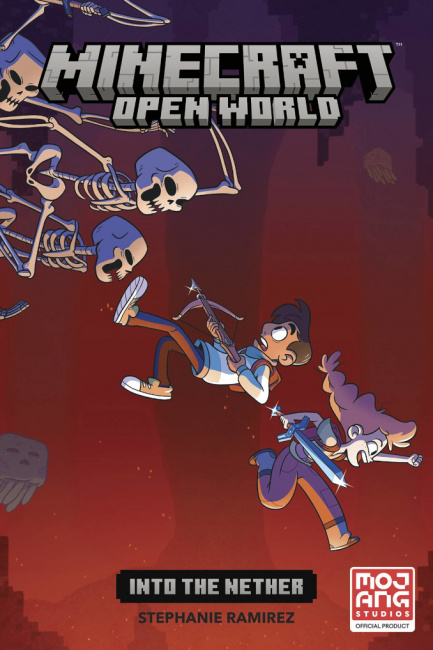 Dark Horse Comics is offering two sets of its Minecraft graphic novels: Minecraft Box collects Minecraft, Flight. 1-3, by Sfe R. Monster and Sarah Graley, and Minecraft: Withering away without you brings together this three-volume series by Kristen Gudsnuk. Both sets include a bonus poster (see "Dark Horse Announces Two 'Minecraft' Sets and a New OGN"), are rated for ages 10+, and are priced at $32.97. There's also a new Minecraft title due out in early November: Minecraft Open World: Into the Nether, by Stephanie Ramirez, rated 8+ with an MSRP of $10.99.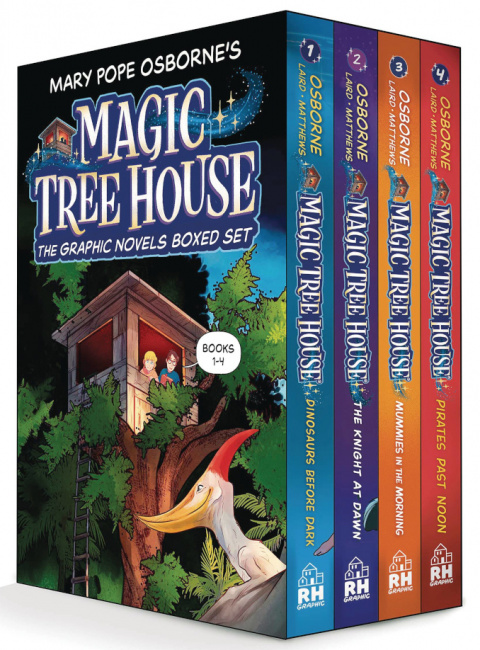 Magic Tree House Graphic Novel Starter Set (Random House Books for Young Readers) includes the first four volumes of graphic adaptations of the Magic Tree House chapter books by Mary Pope Osborne. They are faithful adaptations, by Jenny Laird and artists Kelly and Nicole Matthews, of prose originals, in which a brother and sister travel through time to experience adventures in various historical settings. (6-9 years; $39.96)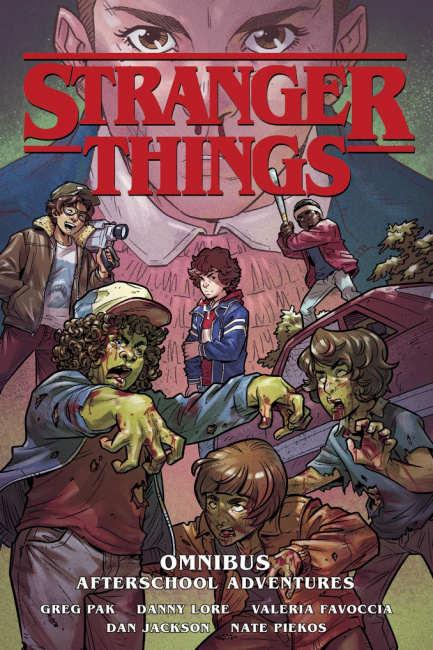 Stranger Things Omnibus: After School Adventures (Dark Horse Comics) is a collection of three original graphic novels set in the world of the Netflix series but focusing on the experiences and emotions of children after the gruesome events of the series. The omnibus collects Stranger Things: Zombie Boys, Stranger Things: The Bully, and Stranger Things: Erica the Great, all written by Greg Pak and Danny Lore with art by Valeria Fovaccia. MSRP is $19.99. These three titles are also available in Stranger Things YA Box with a list price of $36.97. (8 years and over)
Andrews McMeel has collected and omnibised two trilogies of graphic novels by Enola Holmes, adapted by Serena Blasco from Nancy Springer's prose series that features Sherlock Holmes' teenage sister. Enola Holmes: graphic novels, Flight. 1 collects The affair of the missing marquis, the affair of the left-handed woman, and The Affair of the Bizarre Bouquets, and Vol. 2, due out in December, includes The case of the particular pink fan, the case of the cryptic crinoline, and The case of Baker Street station (ages 9-12; paperback: $14.99). Fans of the movie might prefer Enola Holmes: The Dangerous Game of Mycroft (Legendary), a new story from writer Mickey George and artist Giorgia Sposito, that bridges the gap between the first and second film (Ages 10+; Paperback: $17.99)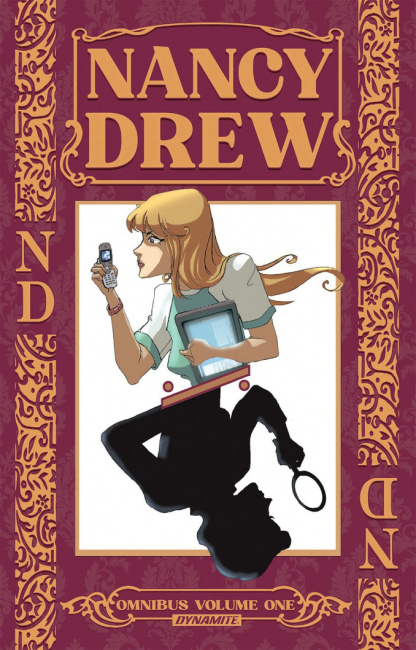 Can't get enough of teen detectives? Nancy Drew Omnibus, Flight. 1 (Dynamite Entertainment) connects three of Nancy Drew's original graphic novels written by Stefan Petrucha, with artwork by the late Sho Murase. These stories were originally published by Papercutz in single volumes in 2005 (ages 8-12; paperback: $17.99).