How to repaint a life
Steven Herrick, UQP, $ 19.99
Another job aimed at mature teens is Steven Herrick's gritty How to repaint a life – an independent "novel" from his famous novel in verse by YA, The simple gift, which also led us to imagine a protagonist adolescent affected by homelessness and domestic violence. This one is written in prose and begins with Isaac fleeing from his abusive father. He finds himself totally alone with nowhere to call home, and when he gets off the bus in a small town, Isaac takes refuge in a grandstand. His story begins to change with an act of kindness, then he meets Sophie, a girl who also wants to leave the past behind. Told from three angles – Isaac, Sophie and Sophie's father Gerry all have a voice – the novel does not fear sadness but remains hopeful and extremely sensitive to the adolescent experience. Clear representations of everything from teenage sex to parenting styles make it easy to understand the characters and the issues they face.
NON-FICTION CHOICE OF THE WEEK
Gothic: an illustrated history
Roger Luckhurst, Thames and Hudson, $ 49.99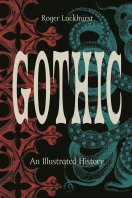 As far as Gothic is concerned, transgression is the name of the game. This sumptuously illustrated, playful and succinct work maps the Gothic genre with changing forms, from its architectural origins into the pointed arch that flooded cathedrals with an "artificial infinity". To the worldwide fascination with the horror in which the boundaries between life and death, self and others are violated or broken. Gothic has become, according to Roger Luckhurst, a place where "unspeakable voices" and repressed desires can be expressed. Hokusai print The dream of the fisherman's wife from 1814, where a woman "takes pleasure with an octopus, her head thrown back in a blessed abandonment" is a perfect example. Whether it is haunted houses, monsters or urban wasteland, Luckhurst traces Gothic back to the enigma of the self: this strange entity in which we spend our days.
The silence between us
Océane Campbell and Cécile Barral, Hardie Grant, $ 34.99
Full of anguish and tenderness, The silence between us painstakingly traces a young woman's recovery from a suicide attempt and her mother's desperate struggle to support her. This conversation, based largely on Oceane Campbell's diaries and memories of her mother, was itself part of the two women's healing process. The silence of the title not only refers to all that has not been said between mother and daughter – the legacy of intergenerational trauma and the sexual assault of Océane at university – but also the silence and the shame surrounding suicide in society. By suing his university for breach of duty of care, Campbell shows what a fighting spirit can do to challenge this stigma and broaden the conversation. "Suddenly everyone around us had a history of suicide," she found out when they started working on this book, "but no one talked about it until I opened it. the door. "
Carbon Justice
Jeremy Moss, UNSW Press, $ 29.99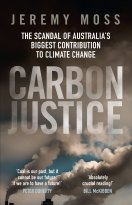 When the damage caused by asbestos to our health and environment was exposed, the industry was seen as morally bankrupt and was gradually abandoned. The big fossil fuel companies that extract coal and gas in Australia should be seen from the same perspective, argues philosopher Jeremy Moss. As we scrutinize the export of live animals and uranium, "we ignore the obvious moral questions" regarding the impact of the export of fossil fuels on the climate. To say that greenhouse gas emissions from exports are "not our problem" is letting these companies get away with it. Moss convincingly argues that it is time for the industry to take responsibility for its massive carbon footprint and the damage it causes. It is time for Australians to recognize the pernicious influence of these generously subsidized suppliers on the political process. It is time to recognize that we are paying the price.
Choose to live, choose to die
Carolyne Lee, Arcadie, $ 29.95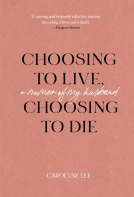 Carolyne Lee and her husband Bill Johnson had just arrived home after a dinner at TAFE where Bill was the manager when he announced: "I decided it was time for me to go". In this scrupulous and in-depth memoir, Lee interweaves her story of their relationship with the defining moment in her husband's life: the accident that left him paraplegic at age 13 and the medical and emotional trials he endured and overcome. to live a full and rich life until his health began to decline. Lee frankly grapples with the ups and downs of their marriage while capturing her admiration – despite her intense distress – for her husband's determination to die on his own terms. In doing justice to their love and to Johnson's 'leitmotif' of life – helping others to thrive – she discovers that "once we write about our dead, we affirm their existence within us and therefore we cannot no longer lose them completely ".