A peaceful transition from powerful coffee production has occurred in Columbus, Ohio, as Roosevelt Roasters moved its roasting operation.
Moving from a stately industrial facility in Franklinton to one in a historic hilltop bank building, the socially enterprising Midwestern coffee company now produces beans with a Loring S15 roaster alongside a neighboring business in the building, Kennedy Used Books.
The approximately 2,000 square foot new space for coffee production boasts a more open layout than Roosevelt's previous excavations, with ceilings that reach nearly twice as high.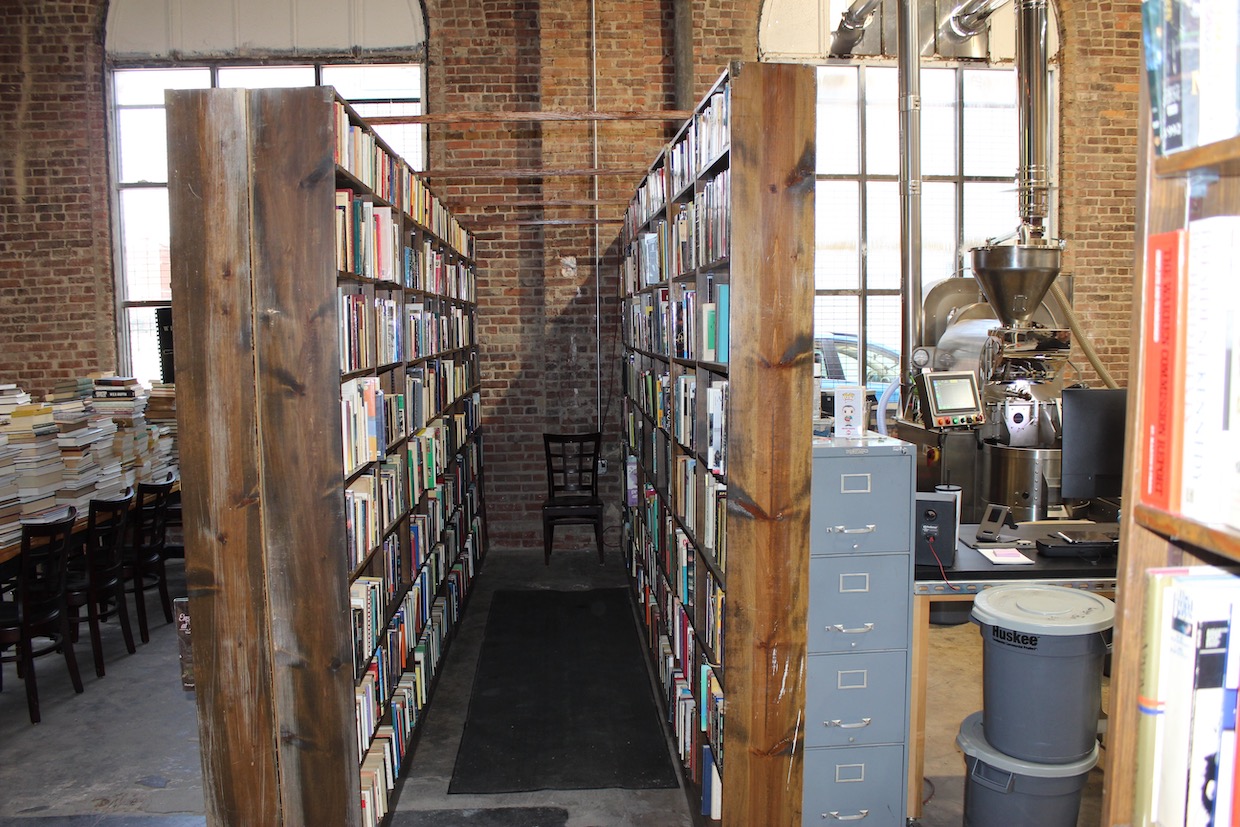 "Before, we placed our workspaces where they could go, but there was no good flow. Now it is," Roosevelt Coffee founder Kenny Sipes told the Daily Coffee News. "It's nice to have an open layout. We are no longer limited by low ceilings and random building support posts in the middle of a room. »
The new floor plan allows the company to more comfortably organize the operation into four stations: roasting; packaging; breaks, meetings and mixing; and a mezzanine for the for-profit coffee roaster's offices and its two non-profit social enterprise cafes.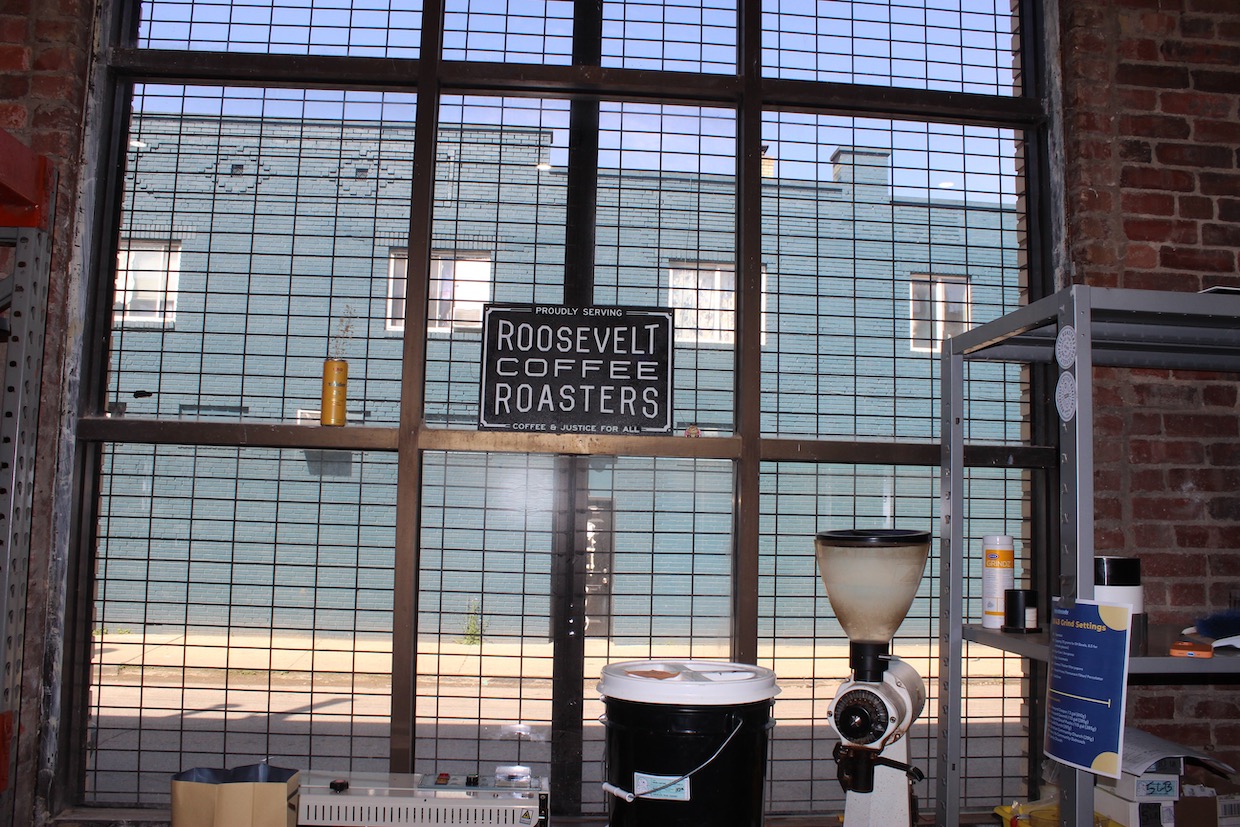 The new building is owned by an investment group whose members include fellow social entrepreneur John Rush. Rush owns Third Way Cafea five-year-old Hilltop neighborhood cafe that serves Roosevelt's coffees while providing employment opportunities for those previously incarcerated.
---
Related reading
---
Rush is also partly late Kennedy Used Books, located at the front of the bank building, which now boasts of being "the biggest smelliest used book store in Columbus." The bookstore will provide opportunities for people returning from incarceration, while finding ways to support prison library systems, Columbus libraries and local literacy programs.
Currently hosting "pop-up hours" three days a week, the bookstore ultimately intends to host talks from local authors and provide space for community members to work, read, hang out and potentially drink. coffee, although Sipes said Roosevelt had no plans to run retail coffee service on site.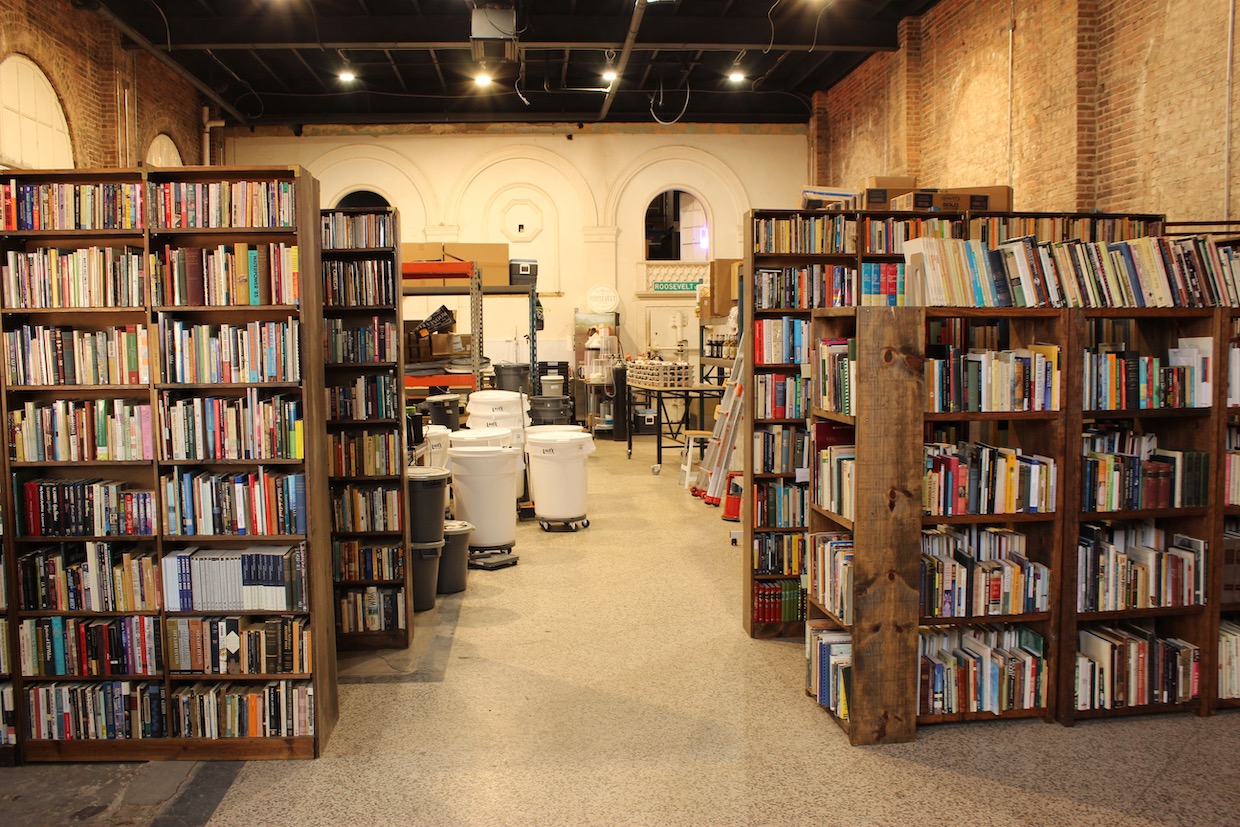 "People are more than welcome to visit the roastery, but it's designed for functionality and not necessarily for tours," Sipes said. "Cafes are starting to find their way back after the pandemic. It was a struggle. Every day is unpredictable, but this city has only done its best to support us along the way. We are humbly grateful.
In the meantime, Sipes said Roosevelt Coffee Roasters will develop new cold brew products for home brewing and pursue more licensed retail opportunities in partnership with other companies around Columbus.
Meanwhile, the nonprofit umbrella organization that operates Roosevelt Coffee Roasters For Profit and Roosevelt Coffeehouses Nonprofit, The Roosevelt Foundation, will continue to provide financial support to nonprofits fighting hunger, human trafficking, health care and clean water.
---
Tell the DCN editors about your new coffee or roast here.
howard bryman
Howard Bryman is associate editor of Roast Magazine's Daily Coffee News. He is based in Portland, Oregon.