End of the comic book adaptation Batman: The Long Halloween, Part 2 did not disappoint. Released digitally on July 27, Batman fans were once again stuck on the edge of their seats. From non-stop action to The Holiday Killer mystery, Batman: The Long Halloween, Part 2 picks up without missing a beat. For those who haven't seen it yet, I'll do my best to make it a spoiler-free review.
SEE ALSO: THE ANIMATED FILM INJUSTICE OFFICIALLY ANNOUNCED BY WARNER BROS. & CC
BATMAN: THE LONG HALLOWEEN, PART 2 REVIEW
First of all, I would like to thank Warner Bros. Animation and DC for providing me with a copy of Batman: The Long Halloween to review. After watching the first part the first thing I thought to myself was' how can this get better? Well, the minute Part 2 started, the question was answered. For those who have watched Batman: The Long Halloween, Part 1 it seemed like every time you thought you knew who The Holiday Killer was, you found out you were wrong.
The Long Halloween, Part Two picks up with Bruce Wayne dealing with the aftermath of his encounter with Poison Ivy during the post-credit scene. While this is happening, Batman is a bit of a MIA (until he's saved by Catwoman). Meanwhile, Holiday's dead body count continues to rise and with no clue as to the killer's identity, it's really starting to take its toll on the Falcone family and Harvey Dent. After it seems all leads have gone nowhere, Batman and Commissioner Gordon begin to focus on the one suspect they didn't want to believe was committing the murders. Plus, with appearances from some of Gotham's most wanted characters like The Joker, Scarecrow, Mad Hatter, and more, you get more tricks before you feast on The Holiday Killer reveal. .
SEE ALSO: BATMAN: THE LONG HALLOWEEN, PART 1 [NON-SPOILER MOVIE REVIEW]
My final thoughts
As someone who wasn't a huge DC fan, Batman: The Long Halloween, Part 1 and 2 definitely changed that! This two-part animated series from DC and Warner Bros. is a must. It is one of the best animated films that I have seen in a long time. The way you were misled in both parts is what kept you going. The action was non-stop and while the story was dark there were moments of humor that tied it all together.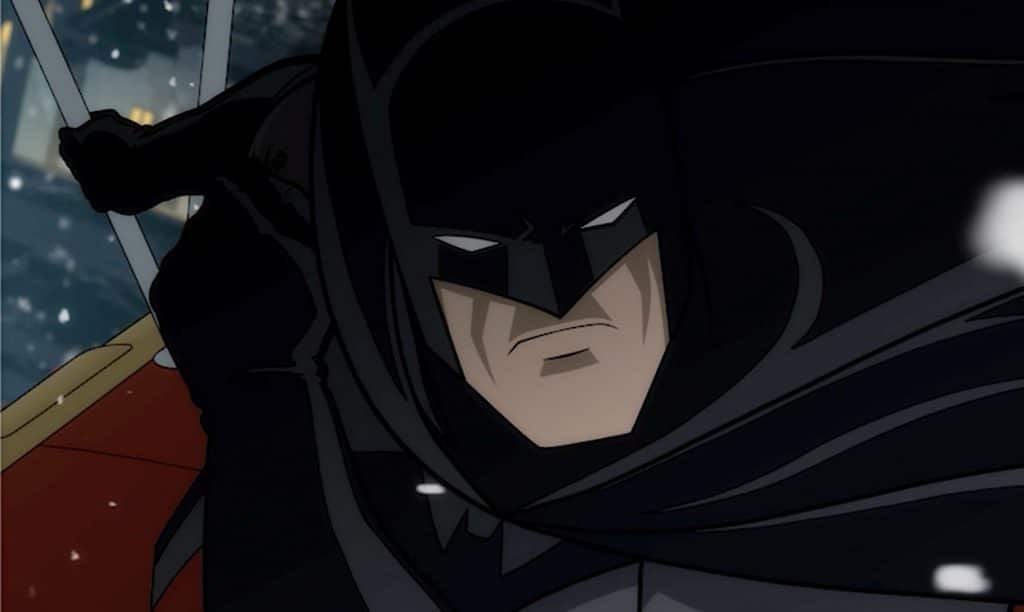 The animation of parts one and two was amazing and made you feel like the graphic novel. Plus, the cast took him out of Gotham Stadium. Starring Jensen Ackles (Batman) Josh Duhamel (Harvey Dent), Billy Burke (James Gordon), the late Naya Rivera (Catwoman), these actors and many more made you feel what each character was going through emotionally, no matter if it was. was Good or Bad. Just do yourself a favor and go watch Batman: Along Halloween Part 1 and 2 now! Batman: The Long Halloween, Part Two is out now in digital formats and hits Blu-ray August 10.
SEE ALSO: DC: SUPERMAN '78 & BATMAN '89 COMIC SERIES COMING SOON
WE WANT YOUR NEWS
What are your thoughts on Batman: The Long Halloween, Part 1 and the second part? What was the most surprising moment for you? Plus, which DC project are you most passionate about? This Hashtag Show wants to hear from you!
You can let us know your thoughts by leaving a comment below or by contacting me at starwarsnerd574. You can also join us on the DC Fanatics Facebook page to discuss all things DC. Also, be sure to stay on top of all the comics and collectibles news by following us on ThatHashtagShow.com.
SEE ALSO: TOY REVIEW: NECA – BATMAN '89 BATARANG